The more I try Betzina's Today's Fit patterns from Vogue, the more I love them. After hitting the wall of frustration earlier today, I was correct in guessing that Vogue 8151 would improve my mood.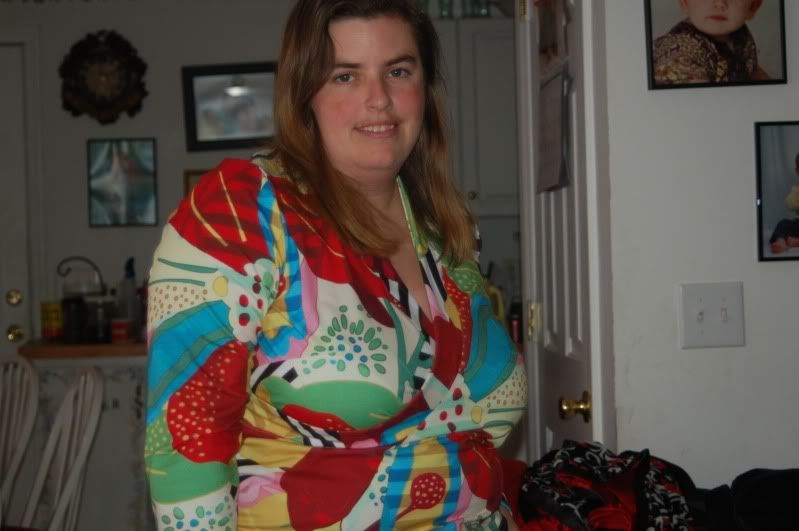 Check it out: no FBA (although I did go up a size, figuring I could always take it in if needed), no wrap gap, no problems.
Sandra Betzina's instructions are excellent and I couldn't be happier with how this turned out.
There is also a plain front top with 3/4 length sleeves in this pattern. That one's great, too. The next time you see a Vogue sale, you need to pick this up if you don't already have it.