I will admit that I think the Vera Bradley bags are pretty, but I will also admit that there is no way I will spend good money on one when I can make lovely fabric bags myself. I am currently carrying a purse that gets mistaken for a Vera bag often.
Recently, I had seen these VB wristlets in the stores and decided they would be handy for when I just want to carry a few things (and esp. if I didn't have pockets).
Carry-It-All wristlet from Vera Bradley
. If I didn't sew, I would almost certainly buy one, but I do sew...so Vera isn't getting my $42.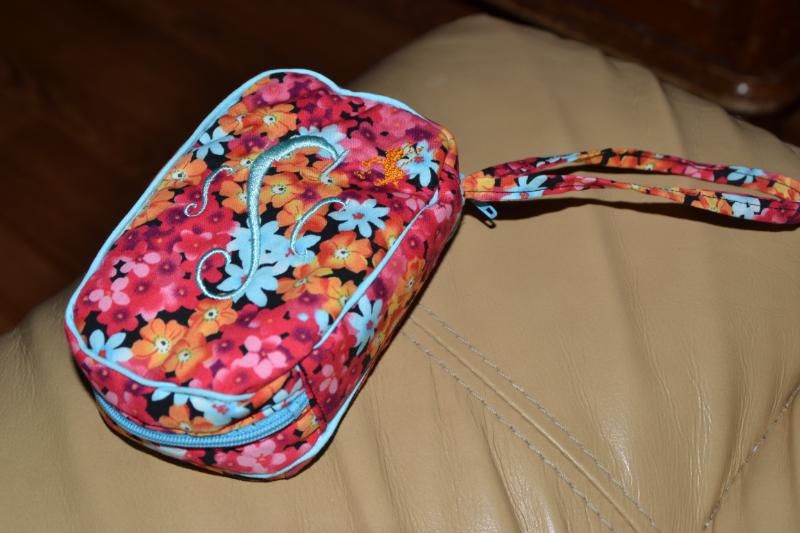 Enter Butterick 5728, a Waverly design with several options of small bags. View F is pretty darn close to this one.
I made my version with a pretty cotton print - not quilted, but interfaced with fusible fleece and lined with a coordinating blue stripe. I added the piping, contrast zipper, and embroidered monogram to personalize it more.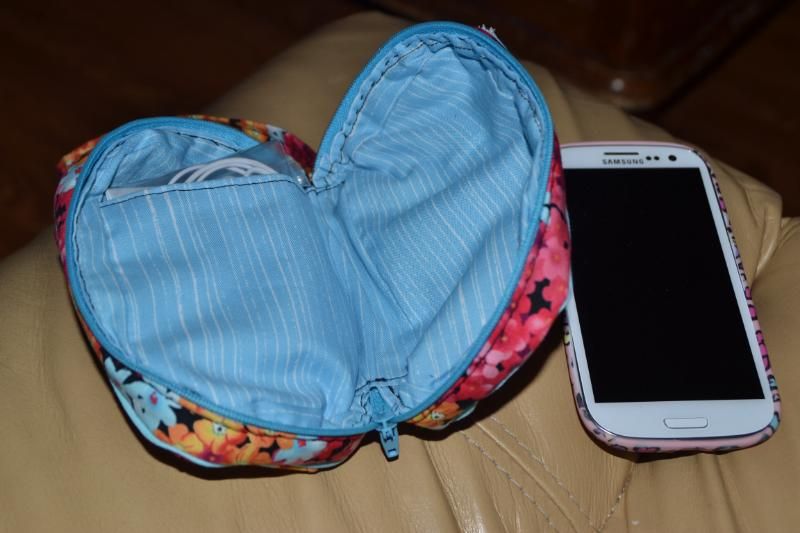 You could easily add more pockets to this, but I stuck with just one because I do not want to use it as a wallet beyond holding my license and debit card if I was traveling very light.