For my second foray into Colette Patterns, I made "Crepe," a dress with a back wrap and sash, but no other closures. I don't mind zippers and buttons, but this was a fun change of pace.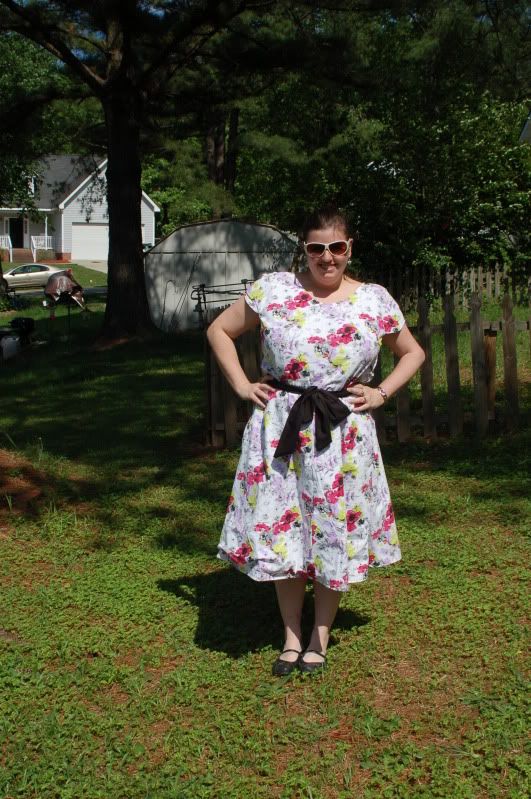 I love the print - very sophisticated for Fabric Finders. I saw this recently made up in a little girl's dress and I didn't care for it. This one is for the big girls. I was concerned about an unlined white dress, so I decided to line it, which evolved into making it reversible.
I also chose to use black for the sash since it would provide contrast on either side of the dress. While I definitely prefer the print, it's fun to have options.
It wasn't too difficult to make this reversible. I applied the same technique I have used with things for Gracie. I constructed the floral and the lavender bodices, stitched them together along the entire wrap/neckline and the sleeves, then pulled everything through. The seams were then top-stitched.
The skirt sections were joined to the appropriate bodice before I sewed them, with right sides, sash, and bodice on the inside. Once right side out, It was easy to close the final seam during the process of top-stitching. Do this, I have a completely finished garment and didn't have to mess around with all those facings. The only downside is that this dress is TEN YARDS of fabric (when made reversible).