I love, love, love Jalie! They are totally coming to my rescue with Gracie and her gymnastic activities. I just got three new patterns from Jalie - two of which I have already sewn.
Jalie 3241 is an X-back leotard with some cute color-blocking options. She likes the way it fits. We went up to the size 6 leo since she is growing so much.
Complete with posing and attitude!
I also picked up Jalie 3240 which is a skating dress, but also doubles as a skirted leotard - cute for my little 6 year old!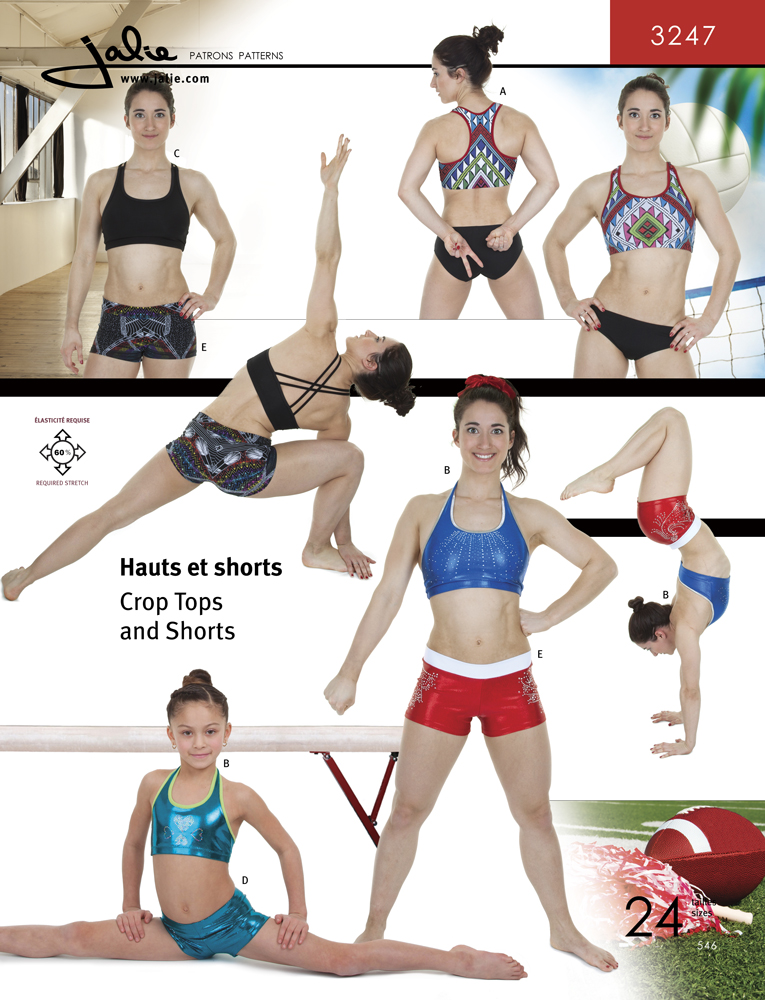 She is so silly, but she does love her gymnastics and cheerleading. She is getting ready to start tumbling with an all-star cheer gym and since many of the girls there (even the little ones like her) wear shorts and crop tops (sports bras), so I picked up Jalie 3247 to make her some cheer practice wear. (See video below for baby girl's FIRST ever back walkover!)
I also have knocked out 8 pairs of flannel sleep shorts for her biggest brothers, and a Studio Tantrum (Farbenmix) Encinitos dress complete except for the bias binding on the hem.