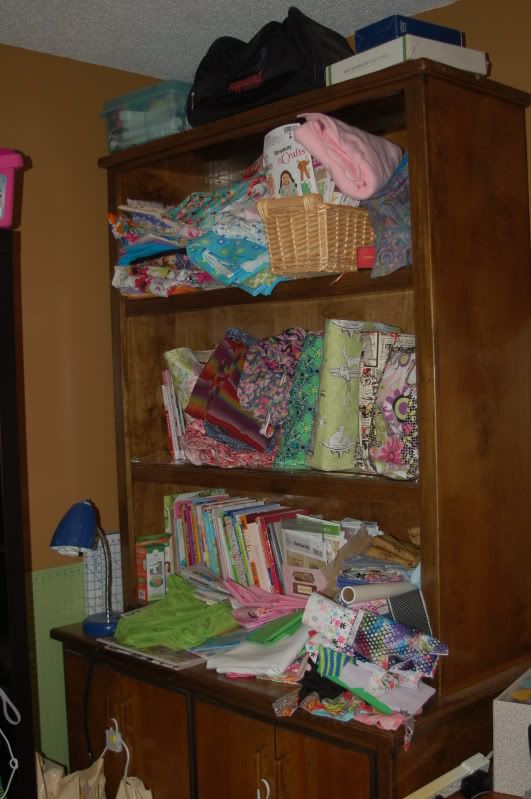 The tall cabinet came from the same used furniture place that my sewing desk did. It is chock full of patterns, books, and even a little overflow fabric - often fabric I plan to use in the near future. There are several baskets stuffed with patterns hidden in the lower cabinet. On the floor, my biggest pattern basket has taken up residence.
This shelf/desk combo is from IKEA and holds my idea books, small tools and embellishments, and my main work surface. I keep a large rotary cutting mat as a desk blotter since I often use it for measuring when I create scrapbook pages (or use the surface to hoop embroidery designs). There are two Iris scrapbook carts holding 12x12 tubs underneath it. The cross stitch picture of a cat (along with others that may be visible in random pictures) comes from a previous hobby life before I discovered scrapbooking and sewing.
So, that's where it all happens. It may not be the most attractive arrangement, but it's colorful, fun, and MINE!