I sewed up one pattern storage bag today. It took all of 20 minutes after I got the serger rethreaded. I was about to fuss at someone for cutting my serger threads, but then I caught the culprit - my tabby cat Molly. Naughty! This is a new activity for her, but you can bet I'll be keeping the cover on the machine from now on.
Then I got sucked into a Lego project and ended up building this: Luke Skywalker's X-Wing fighter
Then we had Pinewood Derby which I know the kids love, but I was not so into.
I got my order from Colette Patterns - Negroni, Macaroon, and Crepe. I can't wait to make all of them, but I am so behind on the projects I have half-done, want to do, and just want to think about doing!
Arghh!!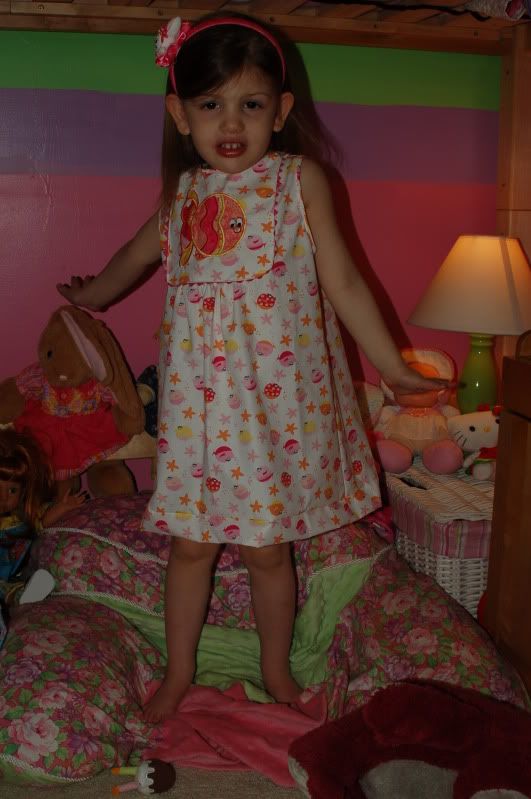 At least I got this cute little dress finished and reviewed:
It's Isabella by Children's Corner with a fishie from Designs by Juju embroidered on the Fabric Finders print.