I have two of my four children starting to hit adolescence and the need for bathrobes has become apparent. To that end, I cut out out four bathrobes (gotta make 'em each one) and I had some leftover fabric. I didn't want this fuzzy mess sitting around, so I made these: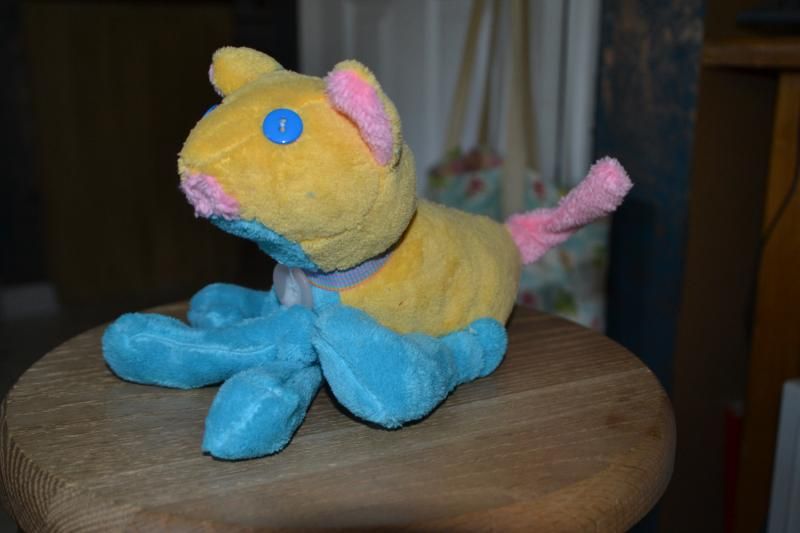 The giraffe was super easy - two pattern pieces. (S2613). The cat was a little more complicated (M6485), but the monkey was a monster (Burda 7904). It had about 20 pattern pieces and none of them were shaped in a way that made their joining intuitive.
Awesome.
But it turned out cute and she likes it, so it's a win...
off to make some bathrobes!