With four kids, two of whom are hitting the early stages of puberty, this project was a necessity.
Robes: Simplicity 1946
The pattern includes a child's 4/5 (which Gracie is wearing) - a child large (which the big two are wearing) and adult sizes as well.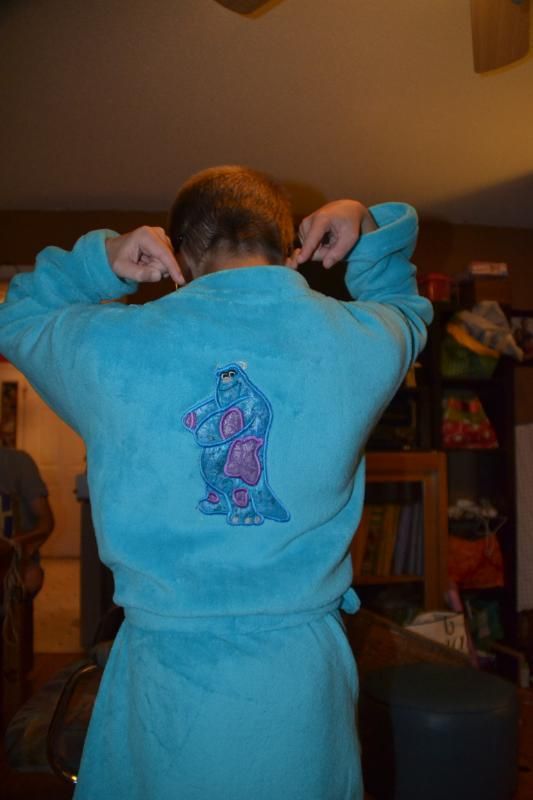 Now that I have vacuumed up the mess, it's on to some school outfits for Gracie.