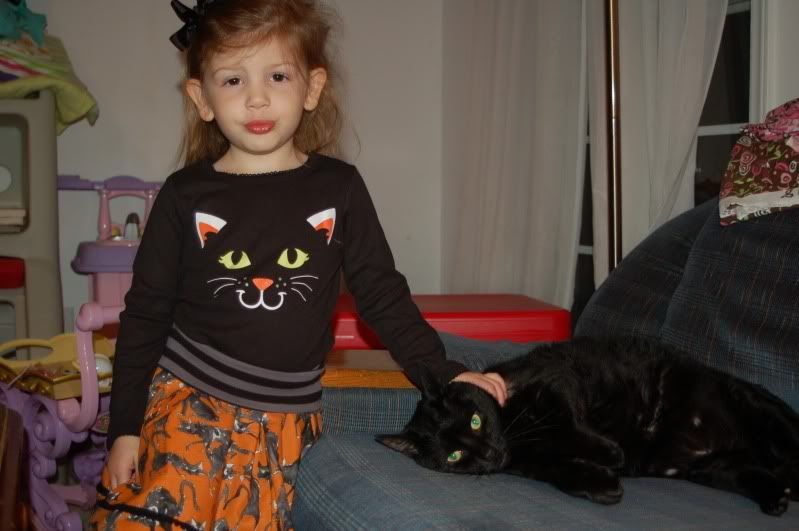 Don't you love it when you find the perfect fabric for a project? I found this adorable top for Gracie at a Carter's outlet - $6. I knew I had to get it because we have our sweet black kitty Winston (whom I have caught enjoying his new kitty bed!). Plus, I think it's Halloween-ish without being too Halloween.
Then, I found the perfect (or should I go there and say PURRfect) fabric to go with it; this Alexander Henry print. I picked up a yard intending to make a skirt, but not sure what pattern I want to use. It isn't hard to find a skirt pattern for a 3 year old that uses that yardage, but this one jumped out at me for the clever knit waistband. Plus, I had this gray and black Michael Miller striped knit that looks great with it. Add in mini pompom trim and it was complete in under an hour.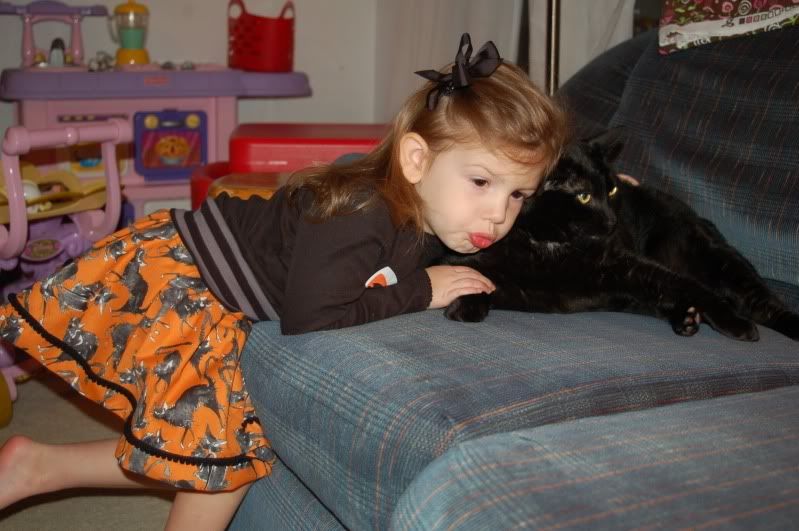 I think Gracie and Winston love it! Isn't she a sweetie pie giving that big fella a hug? He weighed more than her until about a year ago - he's 23 lbs of furry mayhem.
I like how this pattern came together so much that I think I want to do up another version of it.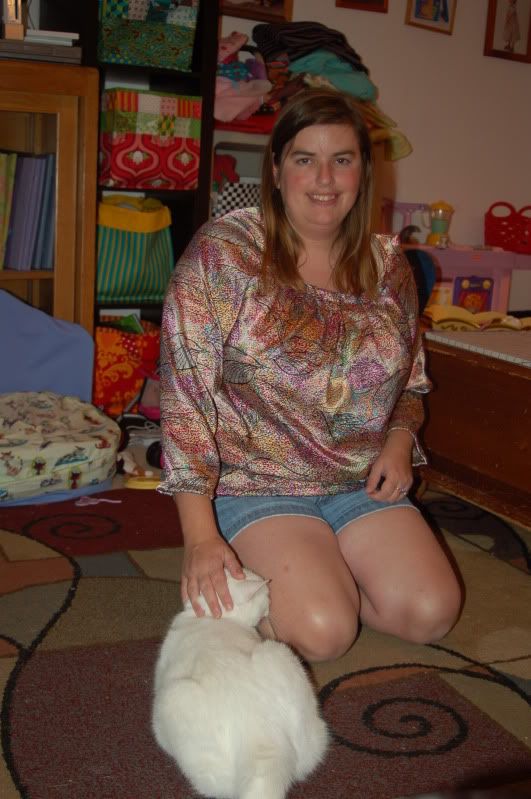 Since this only took an hour, I had plenty of time to sew up a little something for me: This is Vogue 8650. A number of reviewers had problems with the neckline, but I just adjusted the pleats so it would end up the right size for me - easy! I like the style and I have a similar Butterick pattern sized for knits.
BTW - The white fluffball under my hand is Skippy. He's not as big as that butterball Winston, but he's a sweetheart, too.