Am I just getting too picking? This was the only pattern out of the newly release autumn/winter New Look patterns that actually held my interest:
I like the hoodie dress. I think that would be super cute as a cover-up for the beach or pool or just a casual hanging out at home outfit.
I want to see more stuff that is unique. I really love this Butterick dress I just sewed up last night: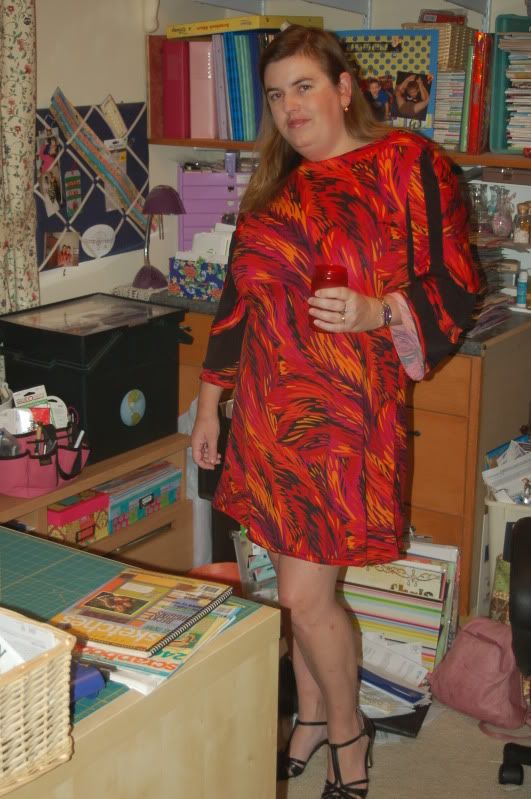 I honestly think the dress looks better in person. My husband didn't get the most flattering angle of me, but I was in a hurry to get the picture before we all had to leave for work and school. How cool are those sleeves? I got a lot of compliments on this dress today. It rocks and I feel confident in it. I want more patterns like this - with great details; less repeats of everyone else and previous patterns.
I have a skirt ready to be hemmed and a knit top ready to sew. I stayed up too late finishing this dress yesterday, but I figure I have plenty of self-stitched goodies to wear to work tomorrow, anyway.