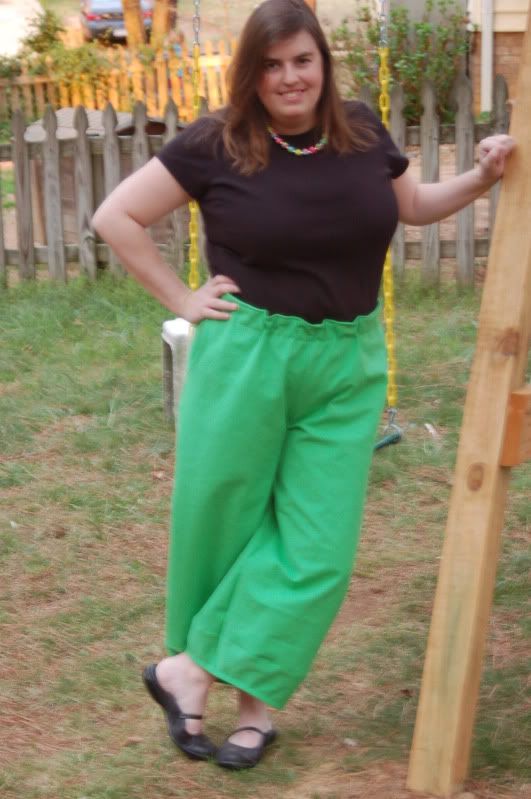 I'm a step closer to my goal of making nice pants I can wear to work (fitted ones - obviously I took the elastic route for these). I made these Marci Tilton pants that are supposed to be cropped, but only if you have much longer legs than mine. Also, if you make these pants and you don't have a super-long torso, you might be like me and end up taking an inch off the top of the pants once you fit them at the waist.
Do, I say, do, not get lazy and skip the fitting step in lieu of just making the casing and adjusting the length of the elastic.
I almost did that and this might have been a disaster. Instead, I am quite happy with them.
I'm currently plotting my evening's sewing to coincide with the need to grade some student work (ah, the joys of teaching - homework). I think I'll grade the digital work while I sit beside my Deco and stitch out a few goodies. I think it's time for a couple of spring/Easter themed towels.