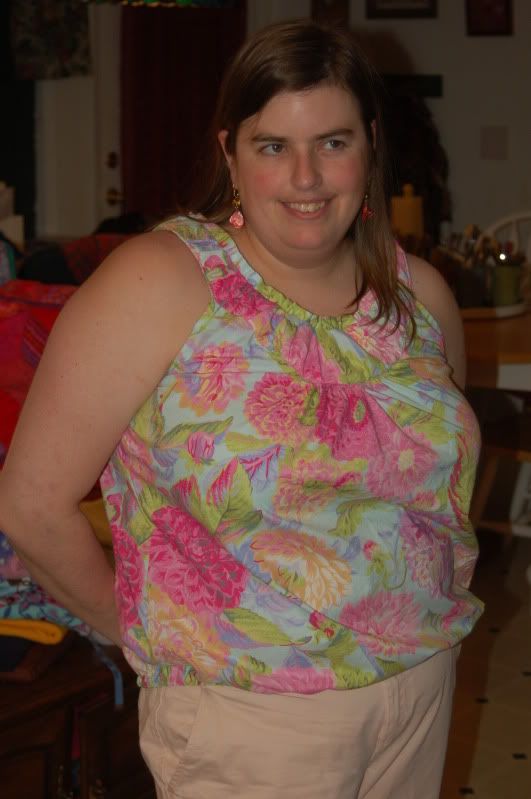 Ever find fabric you love so much you don't want to cut it? That was this...I wanted to sew with this fabric, but I was afraid I'd end up not loving the final product because I was that into the fabric.
Anyway, I made Simplicity 2892 with this beautiful floral print, and I am pleased to say that I didn't disappoint myself. This turned out even better than I expected. Best of all, I didn't need to do an FBA, and I almost always need to do one of those.
So, now I have a new (yet familiar) dilemma: what do I make next?
I have Easter dress shirts for all three boys and my husband to make, plus Gracie's dress, plus my dress...I think it may be the shirts.