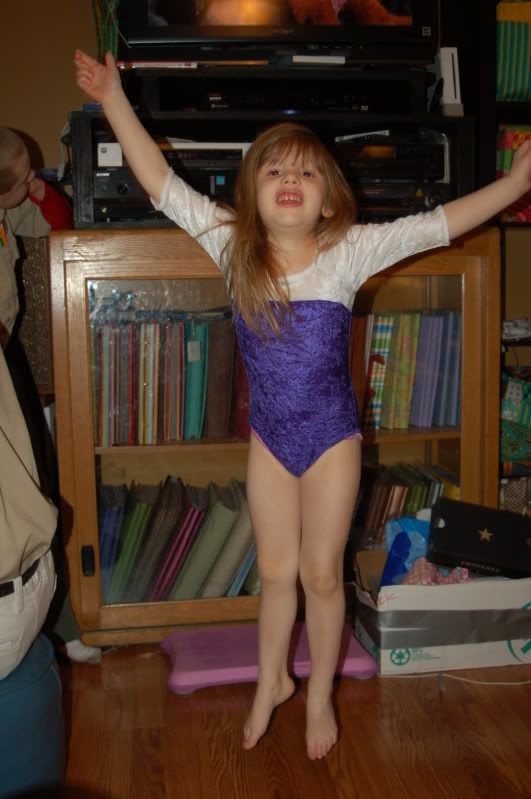 Gracie is test-driving Jalie 2792 in anticipation of signing up for gymnastics. She has loved cheerleading (which she is still continuing), but the local parks & rec has a good gymnastics program and she's already seen the equipment and tried to play on it while at cheerleading...so we are signing her up!
Of course, the best part for mom is making her some cute leotards. I bought Jalie 2792 and made it up in stretch panne velvet from Joann's. Gracie picked out the colors. (We also have some hot pink lycra knit waiting in the wings lest you think she has abandoned the requisite pink.)
I'm also trying out Jalie 3022 (the yoga shorts). I have them cut in stretch black velvet.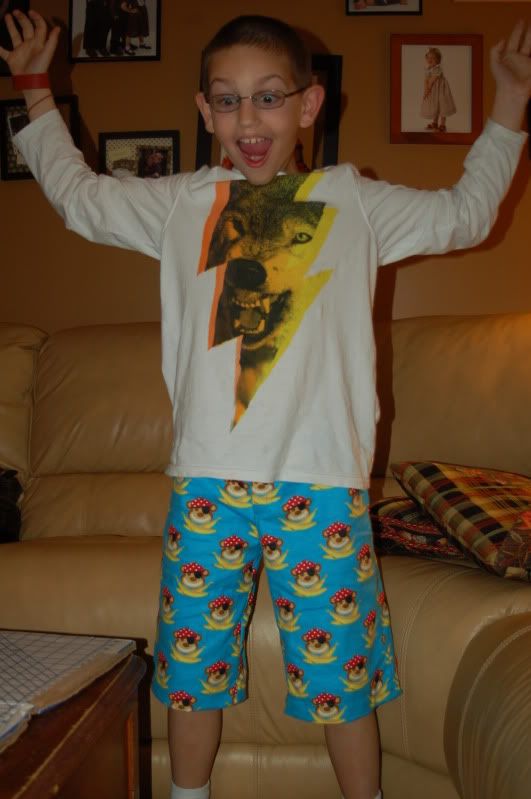 This has actually been a productive sewing day because I also whipped up Ottobre 06-2011 #35 - boxer/sleep shorts. My older two boys need sleepwear rather badly so I am rectifying that situation with long flannel shorts. Jamie was quite pleased.
I have two more pairs of these shorts cut and ready to go as soon as I change the thread on my serger.