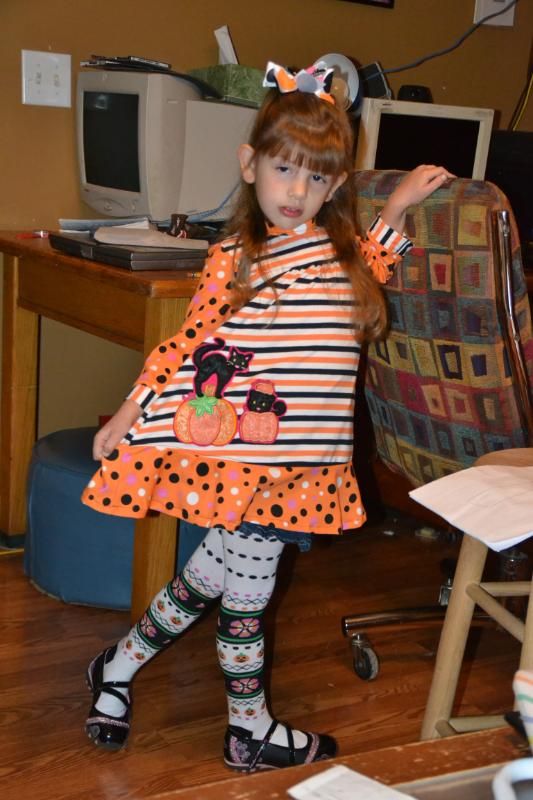 I am so addicted to applique right now! Look how sweet these pumpkins and black cats are on this Ottobre tunic. (1-2008 design #8)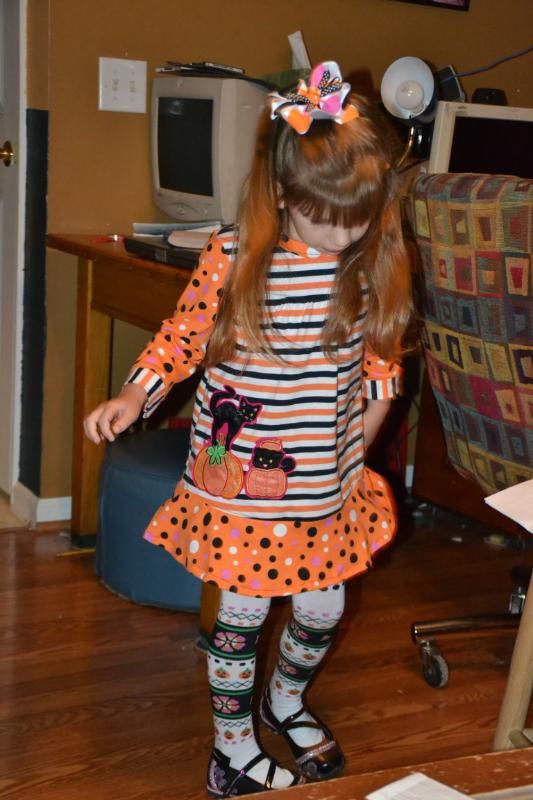 I made this tunic as one of my first Ottobre projects back in 2008 and loved it then, so I wanted to do it one more time before she outgrew the design. The fabrics are again from Patsy Aiken as is the matching bow and tights (couldn't resist them at the outlet!).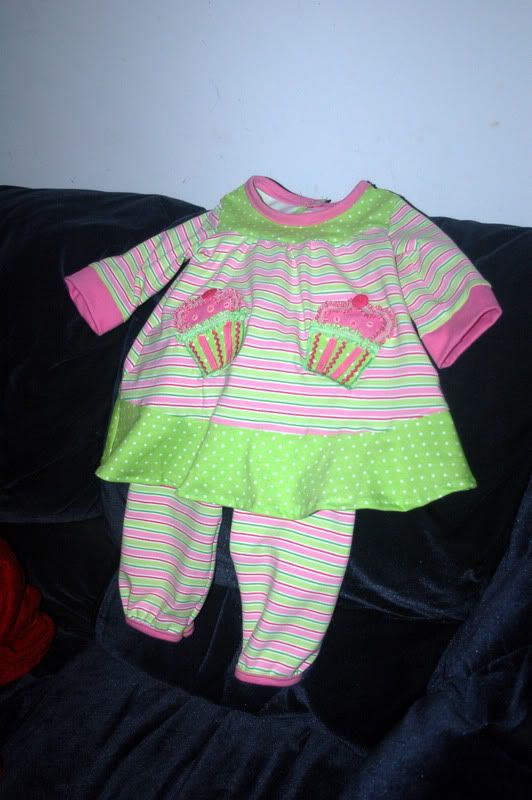 Here's the original version of this pattern (shown with some other Ottobre knit pants):
That one was an 80cm size and the current outfit is 110cm. She is certainly a growing girl! Of course, it has been over 3 years since I made it.