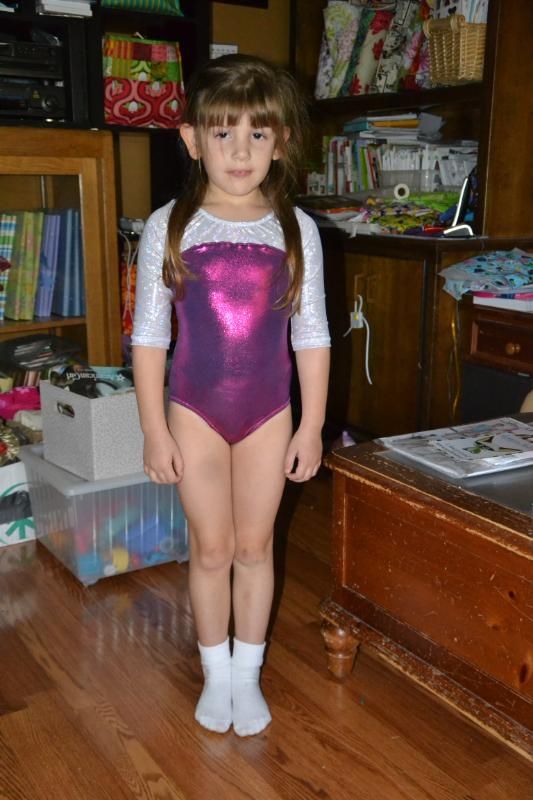 Here is the rest of the fall/winter leotard collection! These are all made from Jalie 2792 which is a fantastic pattern for anyone sewing for a gymnast.
I have a small Rubbermaid tub full of 4-way stretch activewear fabric and I just have fun mixing and matching them. The white holographic top fabric has a rainbow sheen to it.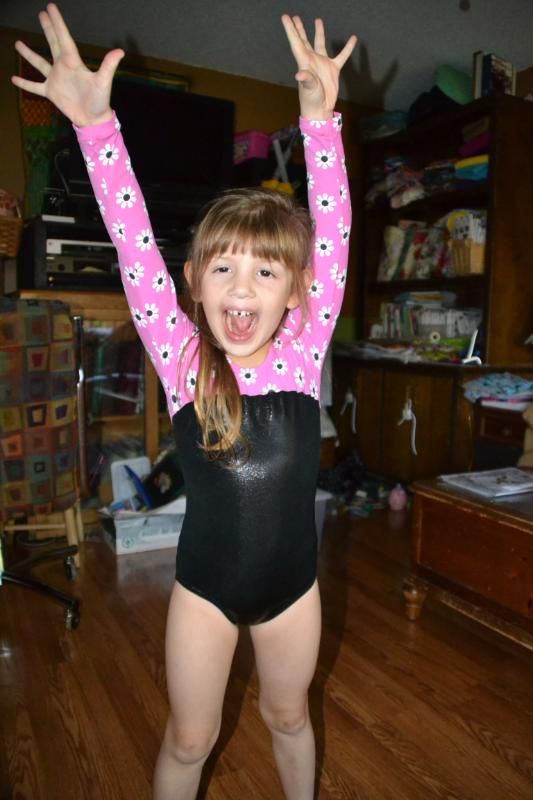 I had to go back and make a revision on the gold and red leo - sleeves had a straight stitch and serged seam, but the straight stitch made it too tight and it started to pop the stitches when I took it off of her.
In the process, I shortened up the sleeves a little, but that worked out well since I had to tuck the sleeves a bit when she wore in on Thursday anyway.
The lesson here is that serging the sleeve seams is sufficient!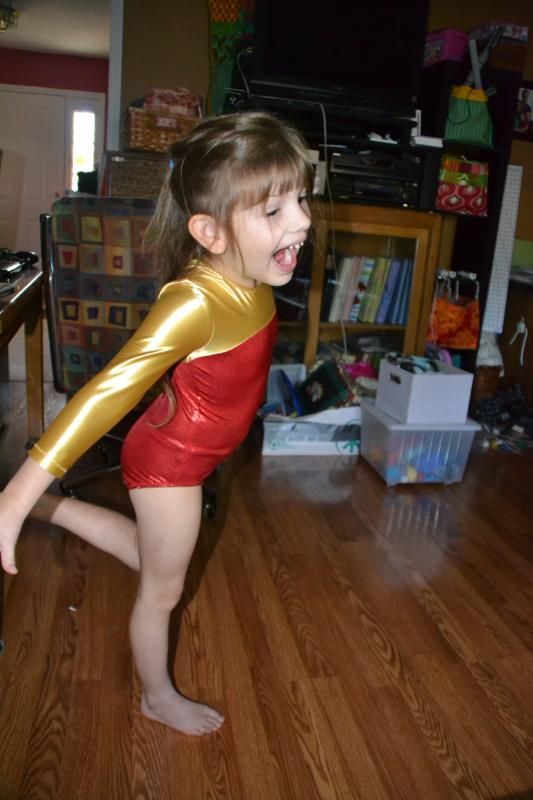 She's happy with all of these new looks for the gym, and it will be easy to pick her out among the crowd of bouncy little girls in her session.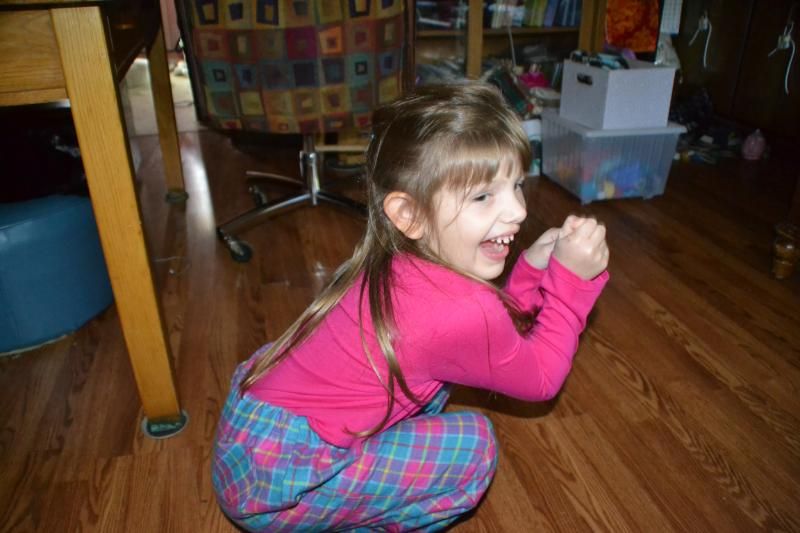 They have two small patch pockets on the back and a faux fly with two decorative buttons on the front as well.
With my boys ALL camping this weekend and our business out of the house done, it's time to get back to the sewing machine and the fabric. I have quite a bit cut and ready to go. More fashions on what has to be the best-dressed five year old in my town coming up soon!
N.B. - The pink and purple tops are from my Children's Place basics purchase last week...good stuff.