I love Studio Tantrum's Feliz dress. It is so fun to make (and I have done it enough times I do not need to look at the instructions). I've done the dress in several different versions over the years.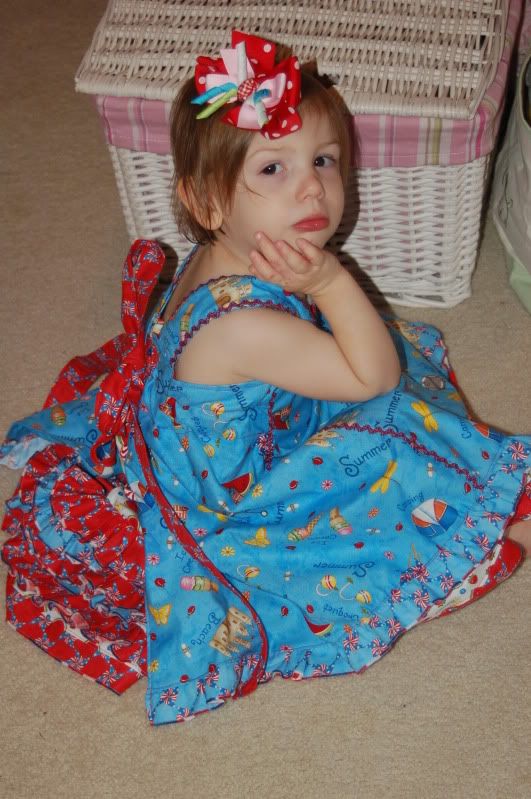 The following summer (June 2009), I made another version of the Feliz - this one with a patriotic/summer theme. The size was still 86/92, but it fit her a little better now that she was six months bigger.
December 2011, I made another Christmas Feliz, this time with a nativity theme. I used silky soft bamboo corduroy and embroidery an elaborate cute nativity scene on the overskirt. It took a LOOONG time to embroider, and I waited a little too long to start, but she was so precious wearing this to church when she sang "The Friendly Beasts" with the other preschoolers.
This morning, I finished my latest version of the Feliz - a Halloween/Black Cat Feliz! I did the appliques and embroidery onto wool felt since the fabric is so busy and I like being able to play with the placement of them in the design process.
The Feliz definitely has a lovely twirly design, and my girl loves to twirl!
Somehow, I doubt this will be the last Feliz I make!