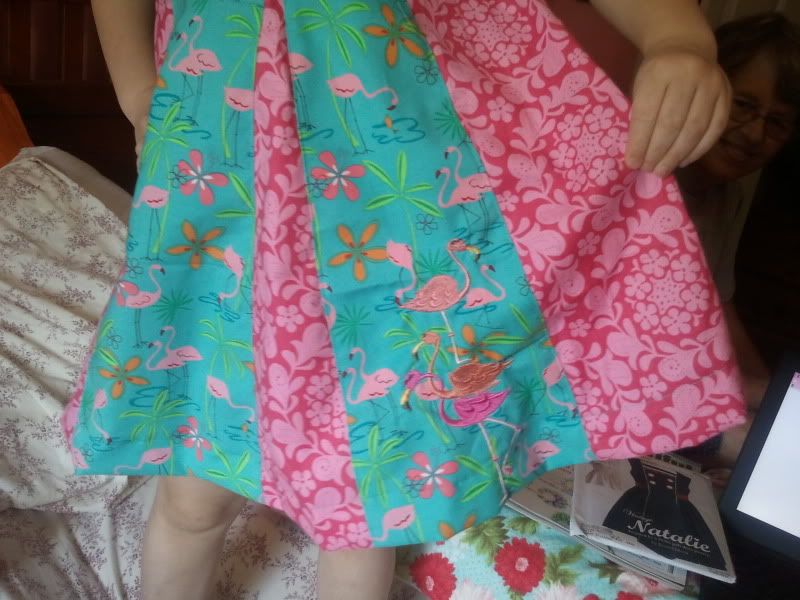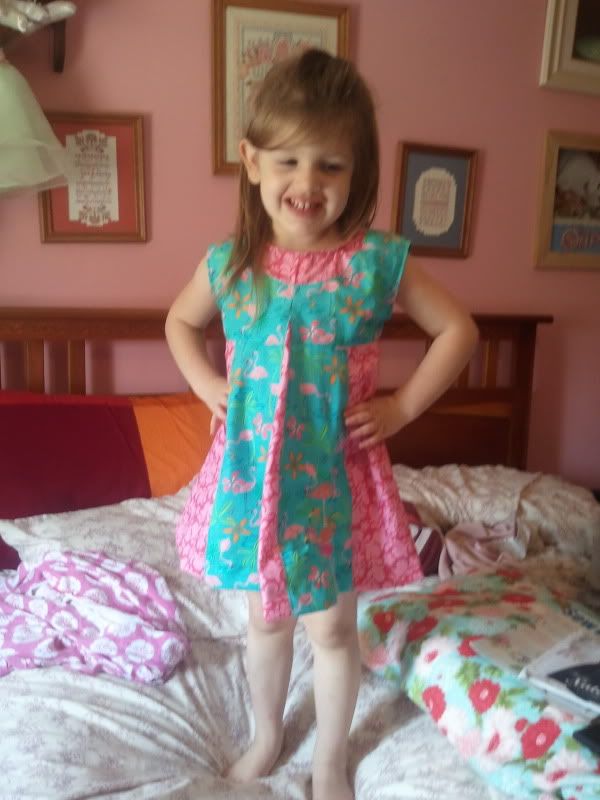 I just finished up two dresses for Gracie - both very different, but I don't know which I like better! The first one is Ottobre (3-2010, #20) with contrast panels of fabric. I embroidered a stack of flamingos on there, too. This dress makes me want to go to Florida...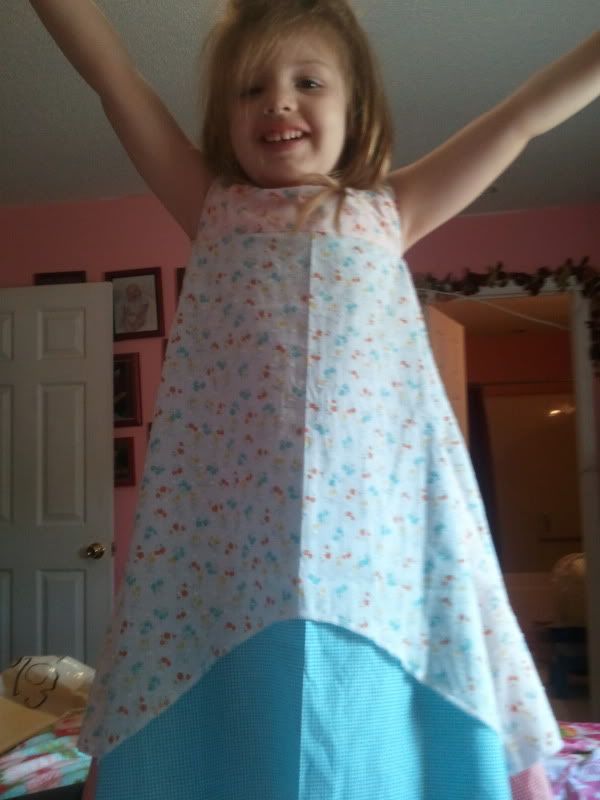 The next dress is a Farbenmix pattern - Williemetje and it is super girly once you add the ruffles. I did a test fit (in which I discovered I needed to adjust how the armholes were stitched) and then I added more gingham in ruffle form.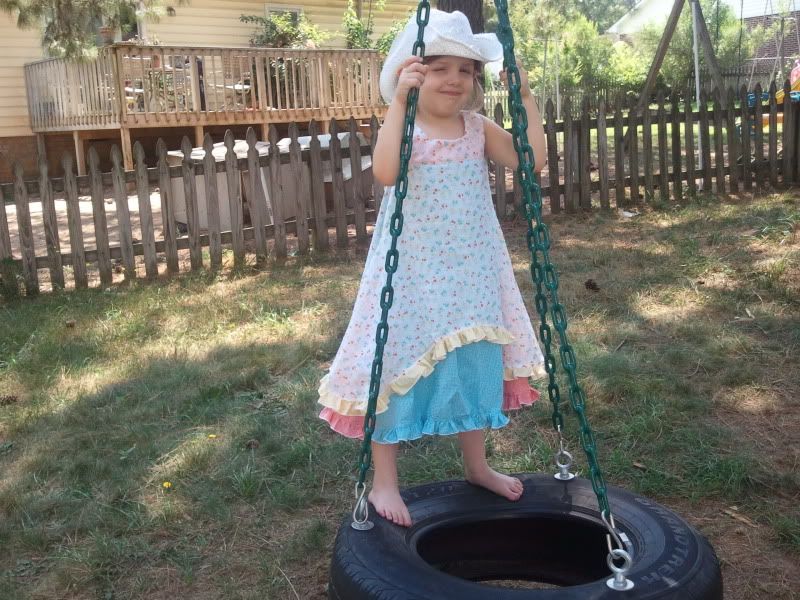 You gotta love the cowgirl hat as an accessory!