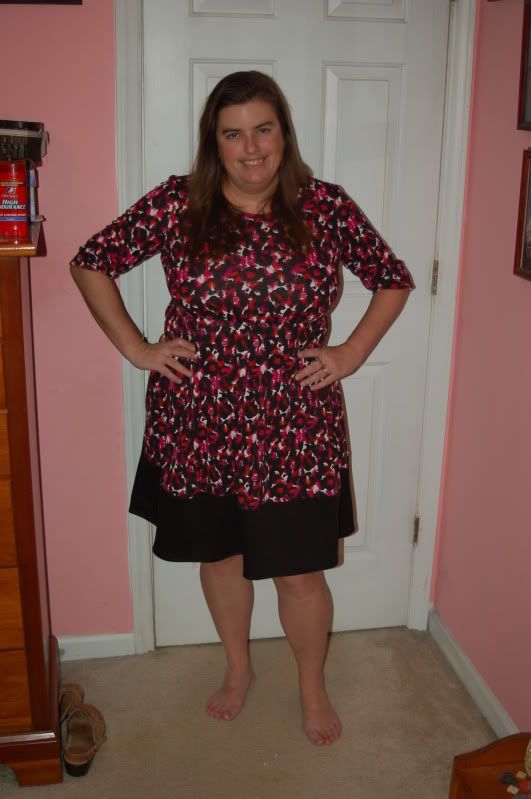 I just completed piece #2 - McCall's 5924:
I love this printed ponte knit fabric (G Street - last piece!). I especially like how it looks hemmed with this black ponte as a contrast. While I was planning my wardrobe pieces, I went through my stash of ponte knit (thanks for the sale last month, Fabric Mart) and got inspired.
While I have the knit out, I plan to cut McCall's 6432 with basically the same color combo as the sketch (but my grey is slightly darker - more of a pewter grey).
Then I will take the remaining pewter grey and use it for the skirt of McCall's 6395. I plan to combine the contrast view with the long sleeve view. My version will also have a lighter grey top portion, but mine will be out of a print. I do plan to do the decorative zippers on the sleeves. I like how that looks.
Once I get these three dresses finished, I will likely tackle a top or two.