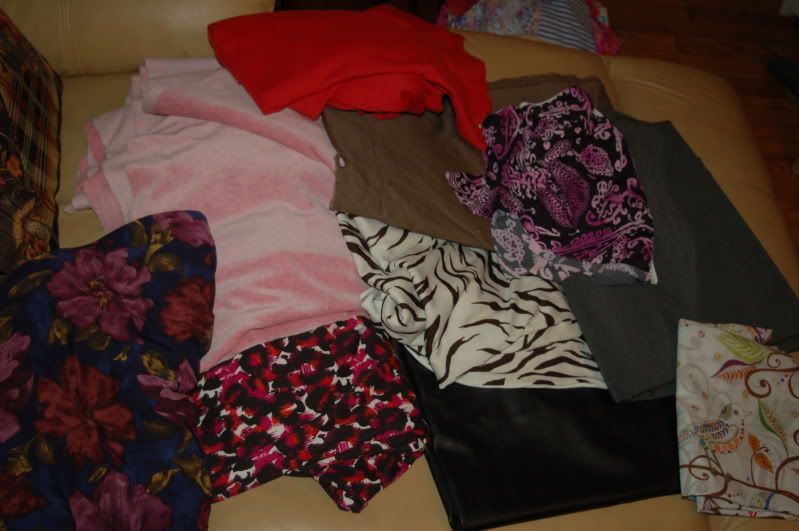 With the exception of the black pleather and the voile in the bottom right corner, this is a lovely selection of stretchy fabrics I recently acquired. I love sewing with knits and I love wearing them. Knits forgive a large bust and move comfortably when I am at work.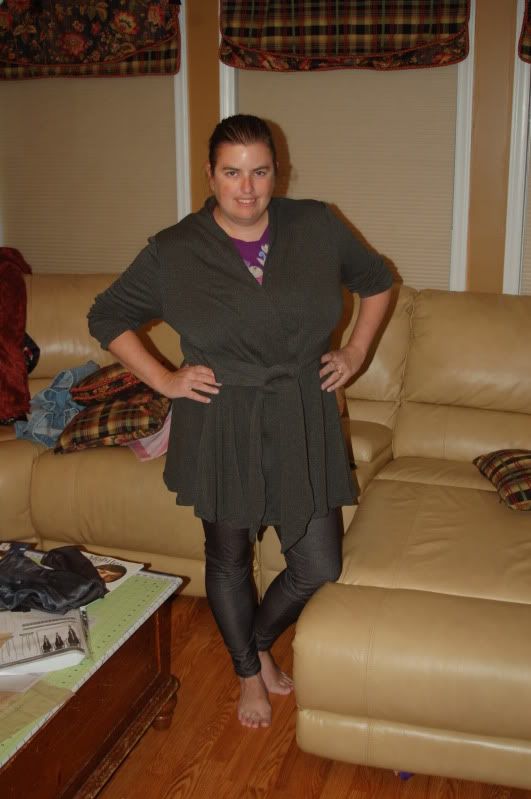 I have a feeling I will get a lot of wear out of this knit cardigan this winter:
It's very soft and comfy, but the tie front gives it a little structure. I think this would be cute with a knee-length skirt or slim pants (or even over the leggings I just made).
I also love sewing with knits for my kids. I'm really fortunate to live near enough to visit the Patsy Aiken/Chez Ami outlet. I get some lovely things there. While you can order online, they always have more in the outlet than they put on the internet.
The fabric for these "jeggings" came from Fabric.com. While I do not want jeggings for myself (why put jeans details on them when they wouldn't be seen?), they are such a cute idea for my tiny little 4 year old.
Sewing these with all the topstitching (mostly faking the jeans structure) was a lot of fun.