I have to admit that my fall/winter sewing plan for myself has been totally derailed by a complete lack of interest in the current season. I want spring, so that is what I am sewing for. At least here in NC, I won't have as long to wait as I would in other locales.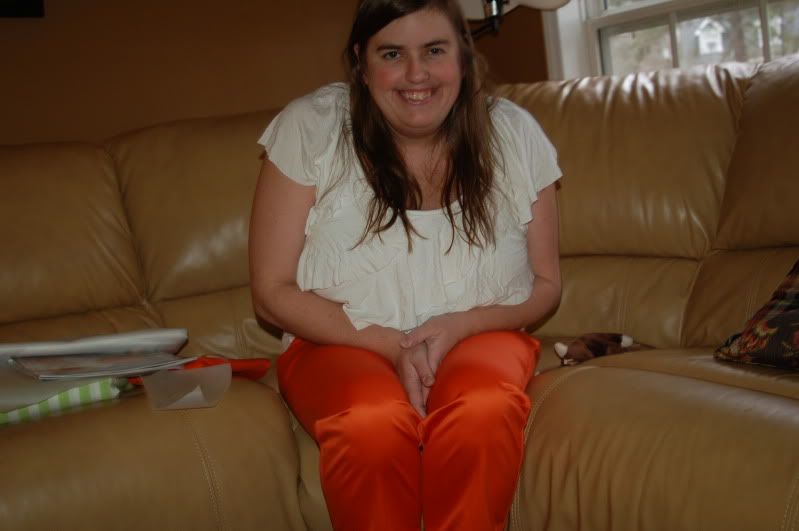 I completed my Colette Clover pants - in love Tango Tangerine sateen that was $1 a yard at Fabric Mart. I still have about a yard and a half of this lovely Jones NY fabric left. I'm thinking my boys will be getting some shorts out of this.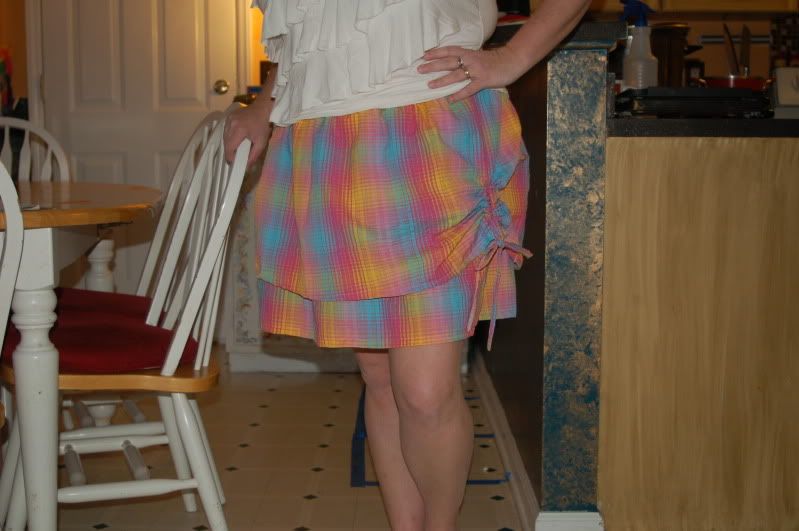 I spent a good hour last night vacillating over what to do with this pretty seersucker print until deciding on McCall's 6327. I've made view C of this previously, but decided view E with the gathered overskirt would be cute. I opted to skip the bubble skirt part. I know it's a pretty cutesy style, but with a t-shirt and some cute shoes, I'd love to wear this in the sunshine at Disney later this year.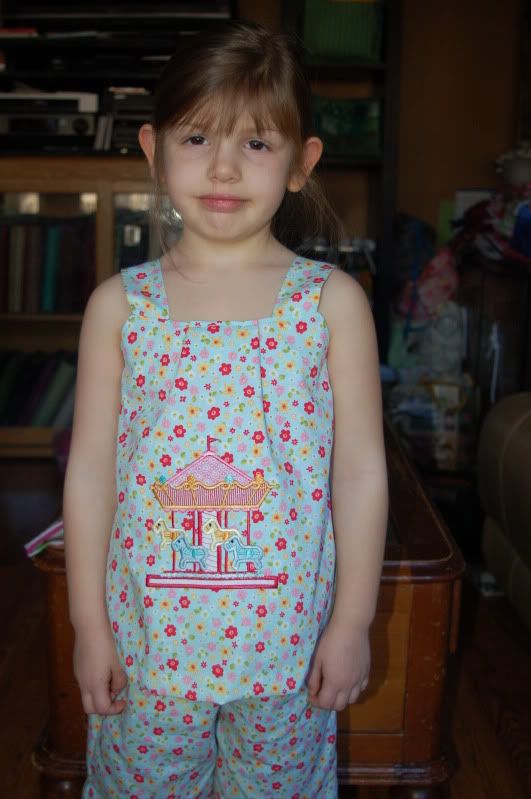 I have also started on some spring duds for Miss Grace and have been busy combing through my embroidery files for inspiration. I love the carousel on this floral outfit.
Once I decide on my next project, I hope to continue to add to the warm-weather goodies. After all, I have loads of fabric and patterns just waiting for me. I just need to get off
Pinterest
long enough to play with them.