I have come to the conclusion that 2012 needs to be the year of the stash. I plan to shop the heck out of it! I wish I could say I need to buy more fabric (or scrapbook supplies for that matter), but I do not. I just totaled up the yard in my database. and we'll just say I could probably sew my own house with what I've got. It's embarrassing - too embarrassing to publish the number. I'm not doing too shabby in the pattern department either.
My goal is to only buy fabric I genuinely need (like the pink brocade for my mom's jacket) or totally fall in love with (where I get into trouble). In order to get this under control, I am tracking my yardage in and out on Pattern Review (in my signature). I would like to go beyond breaking even and try to use up 3 yards for every yard I buy - or better. So far, I have sewn 6.5 yards, but have 34 yards on order. Not so good, huh?
So how best to go about shopping the stash? Well, I've set out in a couple of different ways. For one, I am using
Pinterest
to organize potential projects. I am also putting images of my fabric into my database which I have moved from a Microsoft database on a single computer to a cloud format - a Google docs spreadsheet. I had to figure out how to insert an image, so I will share. In the cell, you type
=image("url of image in quotes",3)
The 3 makes it fit your cell. It's not perfect, but enough of a visual reminder to keep me from running to the garage every 5 seconds when I am in planning mode.
I have also decided that if I cut a piece of fabric that is 2 yards, for example, and I have a half yard left, I should find a small project for it. Doll clothes are perfect for this. In fact, I am working on having a stash of doll clothes for Gracie's 5th birthday present (in April). That would use up stash and save money. I don't know if I will be able to hold out on giving them to her for that long, but we will see.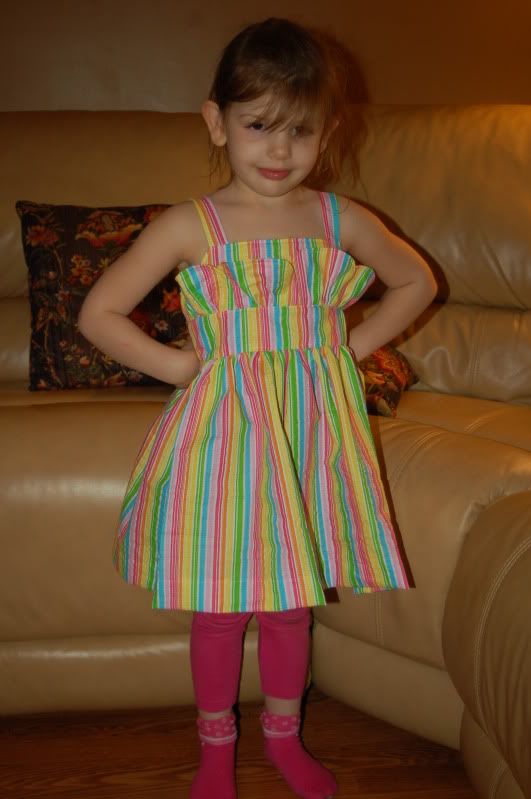 Sometimes I just want to get inspired by the fabric and let it suggest the pattern. That was what happened with this lovely seersucker this weekend. It just begged to be made into Simplicity 2265. Wouldn't this be cute with a lime/turquoise reversible pettiskirt peeking out? The fabric is so fun that it just didn't need any other embellishment.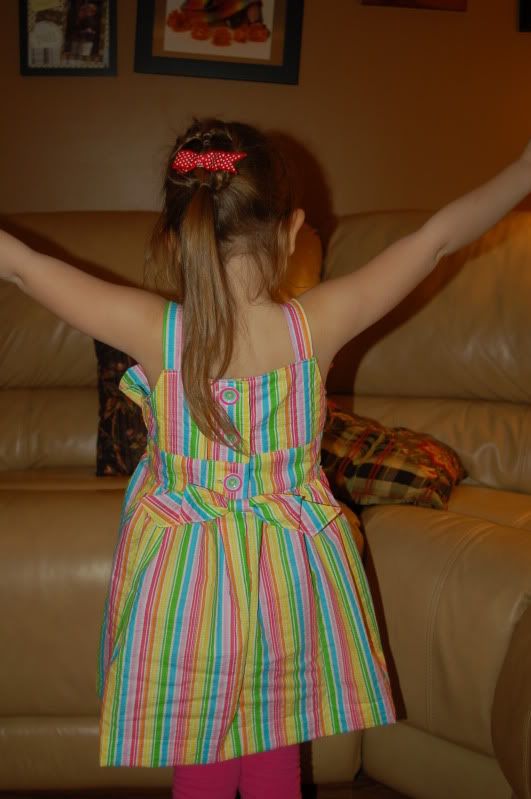 I also pulled out some Doodlbug buttons. I tend to hold onto stuff like this, but they are too pretty NOT to use!
On a side note, if you have a sweet girl like my Gracie, you need to check out
Princess Hairstyles
- lots of fun ideas and surprisingly not that hard to accomplish.
I have a few other cut projects for Miss Grace, including some doll clothes and a doll backpack/carrier - time to work on that while she is asleep. Then, I can see what else speaks to me tomorrow!