With a Disney trip on the horizon for August and a birthday party for the youngest two tomorrow, I find quite a few occasions to put some character fun into my sewing.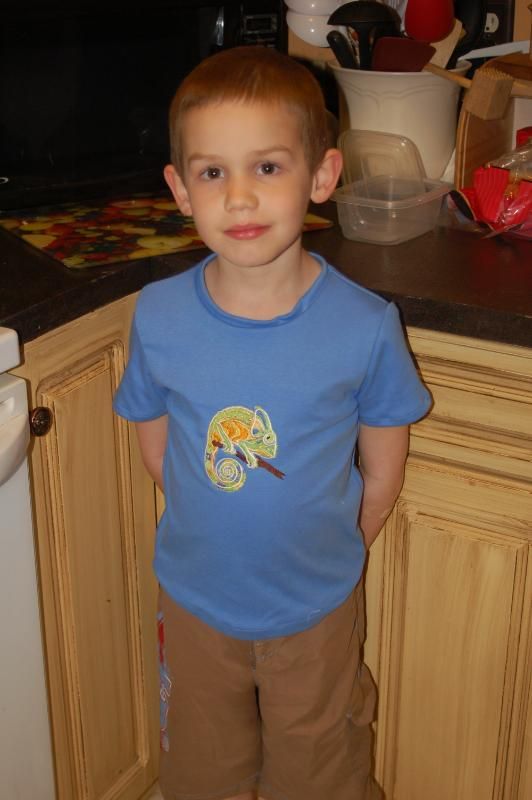 While Benjamin isn't wearing a specific character, I chose this colorful creature to complement some bright print twill I got an Joann's last week. I have a pair of Ottobre shorts in progress.
Gracie loves Hello Kitty, so when I found this strawberry print and the Hello Kitty applique with the strawberry, I knew it would make an adorable outfit. I also made a pair of what I call "flipper" shorts - essentially leggings with about a 3 inch inseam. So, if her skirt flips up, no one has to see if the character of the day on her undies matches her outfit. I foresee quite a few more of these items passing under my needle in the near future.
Patterns:
Ottobre 2/2005-36 (sleeveless tops, 128-170cm - both are wearing a 146), Ottobre 3/2011 - 19 (blue t-shirt, 92-146cm - wearing a 122), Ottobre 3/2009 - 29 (green top, 98-146cm - wearing a 110), ZozoBugBaby "The Candy Shoppe" twirl skirt ( 12m - 10 - wearing a 4/5), "flipper" shorts - self drafted pattern based on other leggings I have made