Having a little girl named Gracie (Grace Elizabeth), I am somehow drawn to patterns with her name. Here are the ones I have found and sewn so far:
First we have Grace, by Children's Corner. It's a classic heirloom dress that I
made up in pink batiste
.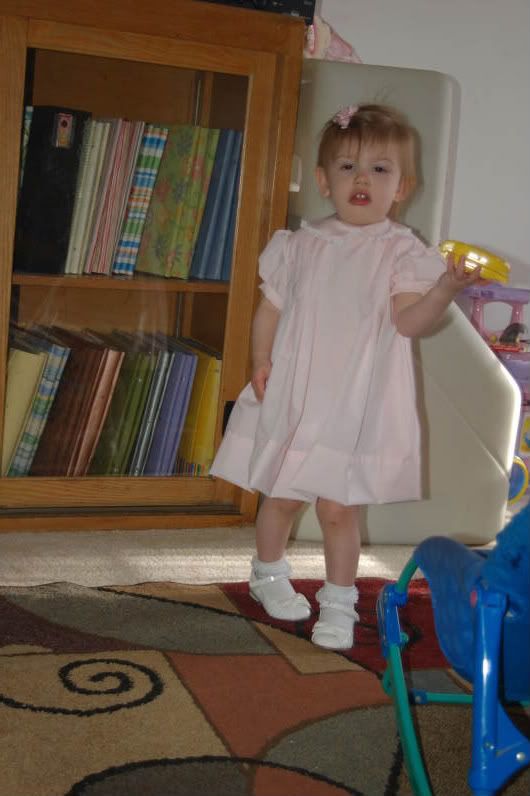 My next GRACEful sewing adventure came by way of designer Sandi Henderson (hmm, wonder why I like her name, too?):
Portobello Pixie Gracie
This version is reversible, but came out fairly short. She can wear it now as a tunic top.
Overall, I think the Portobello Pixie Gracie might be my favorite, but I like things about all of these patterns. How can you not love a Gracie?