Having just acquired my first copy of Italian sewing magazine, La Mia Boutique, I had to immediately sew something from it. There was a single, simple knit dress sized for little girls 3-6, so that was the natural choice having the little fashionista to dress. I skipped the binding and substituted foldover elastic (FOE). I like the simple cap sleeves. It gives the dress a little something extra.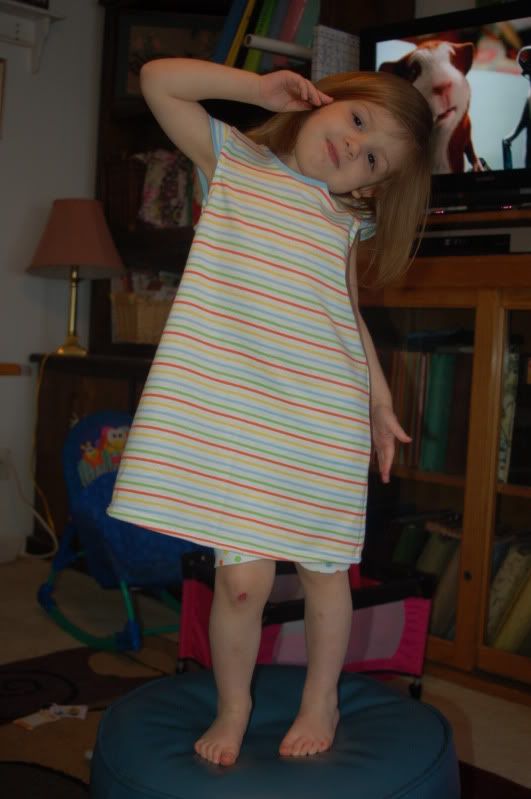 Of course, since I had a matching polka dot (both of these fabrics are from Patsy Aiken), I decided to make my favorite bike shorts from the summer '10 Ottobre. I love how these sew up in 10 minutes and keep her little bottom covered in style. She can be a bit of a flasher.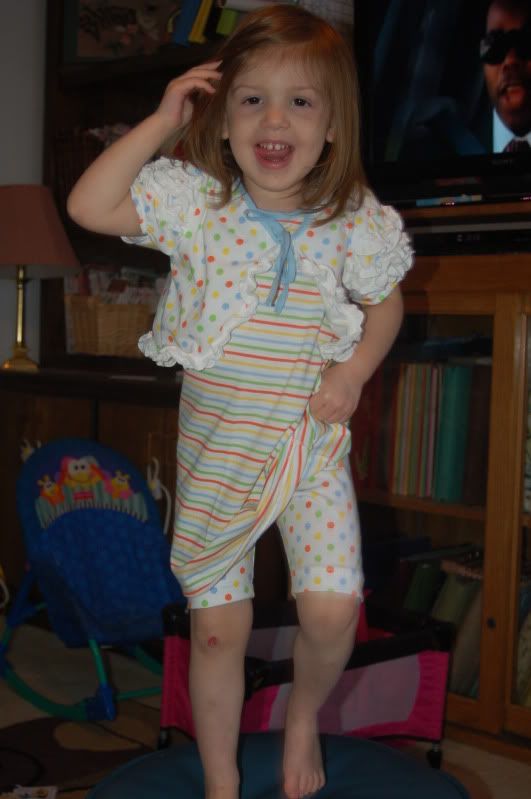 I also loved the little ruffled bolero from the same Ottobre, and found it was the perfect opportunity to use this ruffled knit trim I also got at Patsy Aiken. Sure, I could have done it myself, but why? I have four kids. There will be shortcuts from time to time.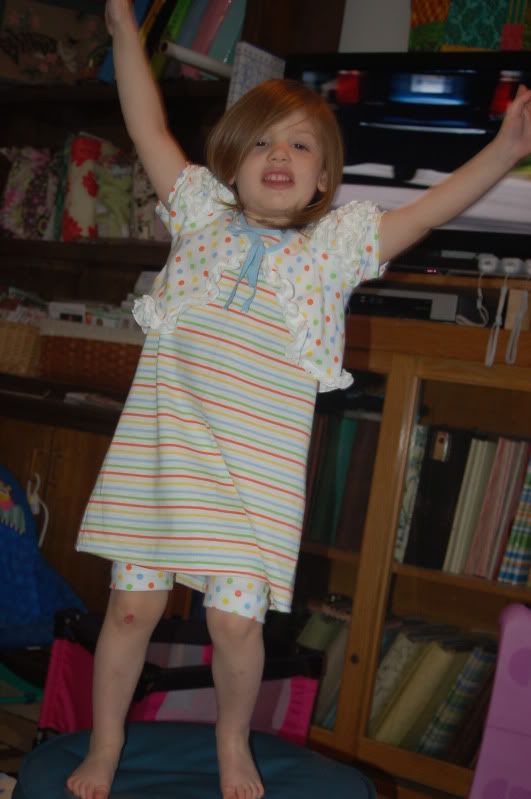 FOE also comes into play on the bolero for binding the neck and making the ties (all one piece). I love that stuff. I have an entire plastic shoebox full of that stuff in a rainbow of colors. It is definitely essential if you sew for kids, but I have found other uses as well.
The baby doll's sleeper has and FOE binding on the neckline. This is one of the best things about sewing for little girls - doll clothes. I'm a girly girl and I love that my daughter is, too. Isn't she a sweetheart with her baby?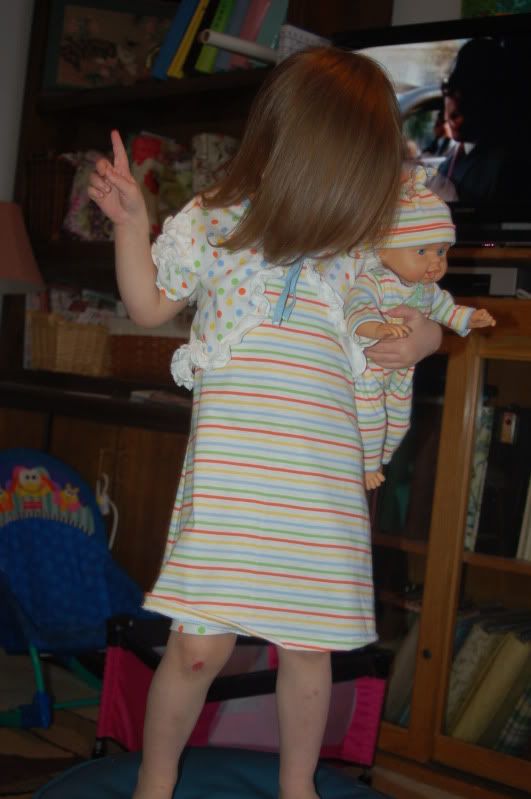 Here's a slightly better view of the baby doll outfit. I love the little knotted hat. Do I have to let her have all the fun dressing dolly? This poor baby was sitting around naked for too long. I think it may need more clothes.