I think the look of shirring is really pretty, but so far, I haven't had much luck with getting it to work for my petite little girl. My first attempt was on this Ottobre blouse: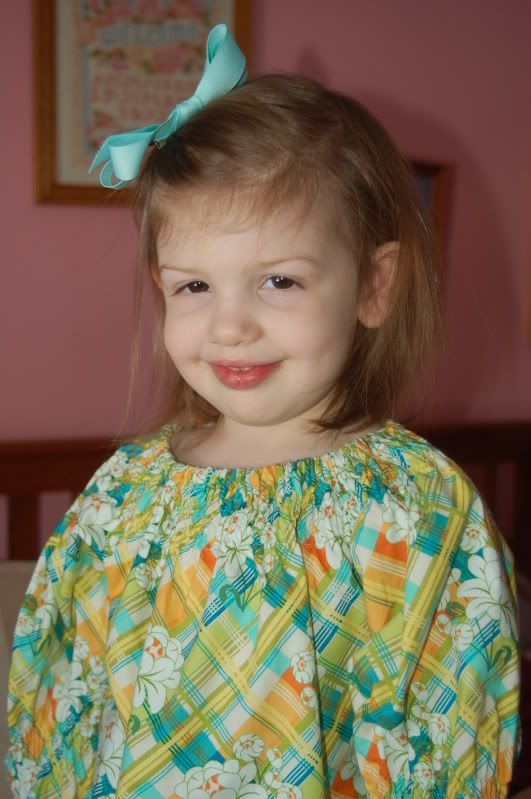 It's okay, but not spectacular on the fit, which led me to correctly assume that shirring a waistband for Miss Tiny-Hiney would be tricky. In fact, given that she requires a smaller elastic measurement than many patterns call for, I decided to use elastic at the waist and zig-zagged three rows of half-inch wide knit elastic onto the skirt's waistband. That worked quite well.
I still wanted to do the shirring for the blouse/jacket part of the outfit. I steamed that elastic thread as tight as I could, but the neckline still presented a problem (although the waist and sleeves of the top are okay).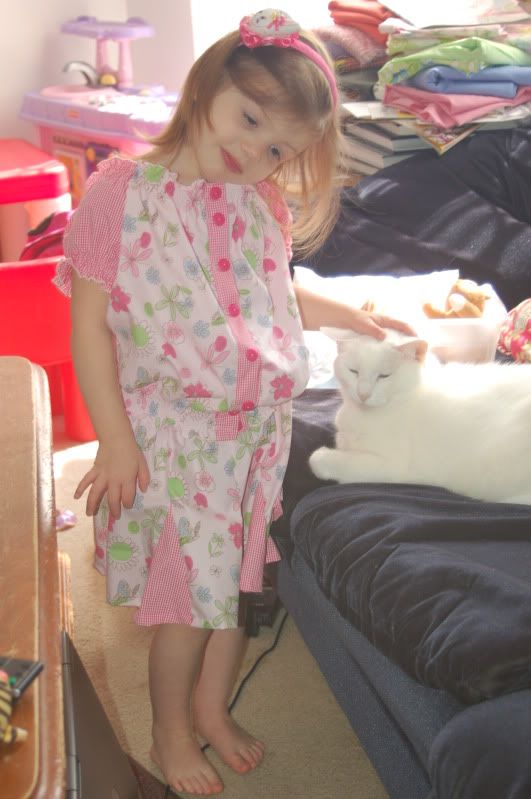 To solve the neckline problem, I pinned up the excess neckline fabric: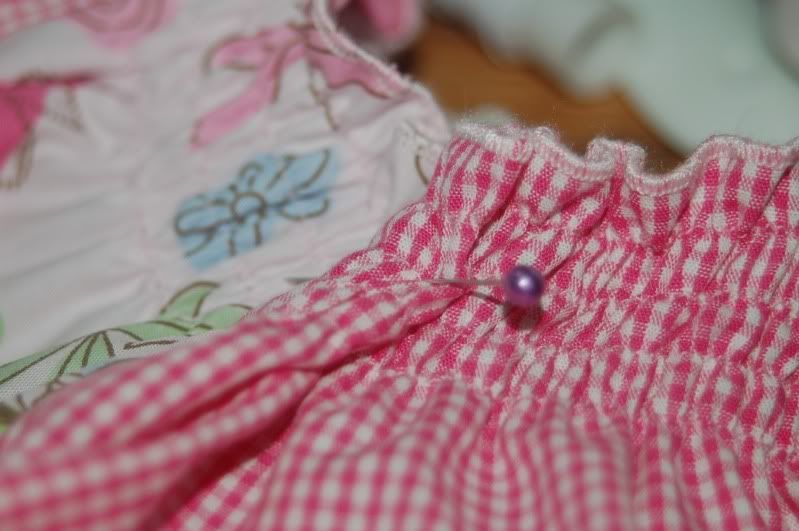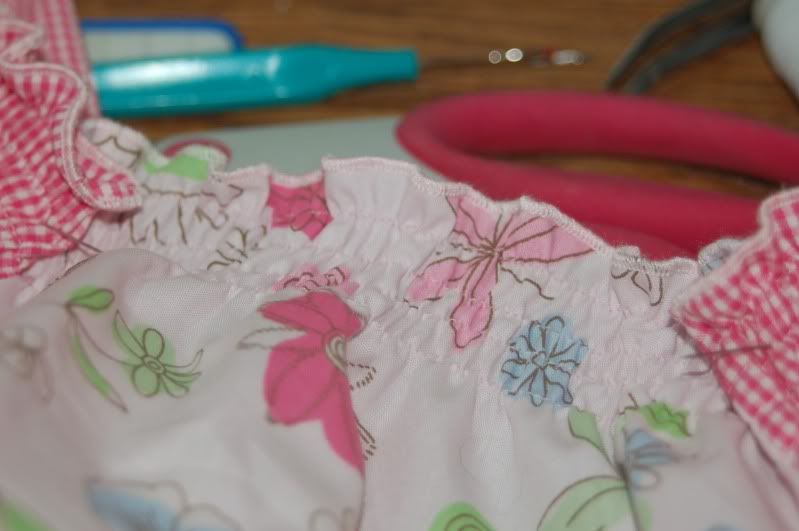 Then I stitched over the lines of shirring where the fabric had been pinned: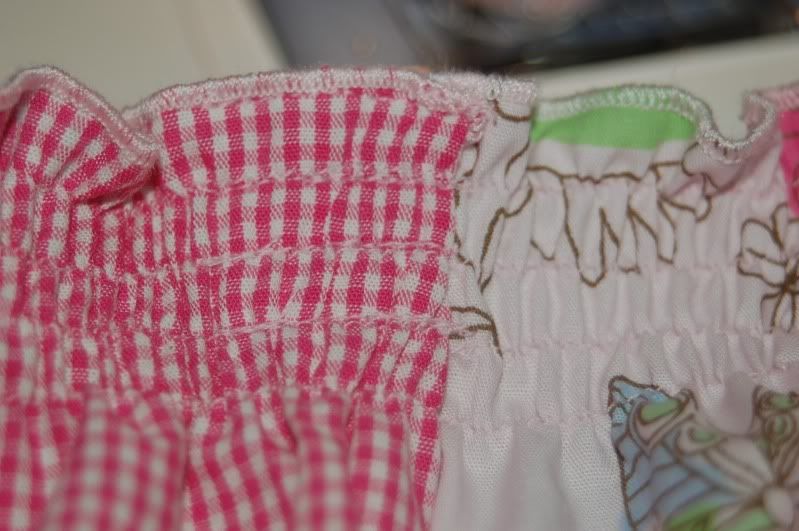 The final result fits much better (and the alteration is not obvious on such a busy print):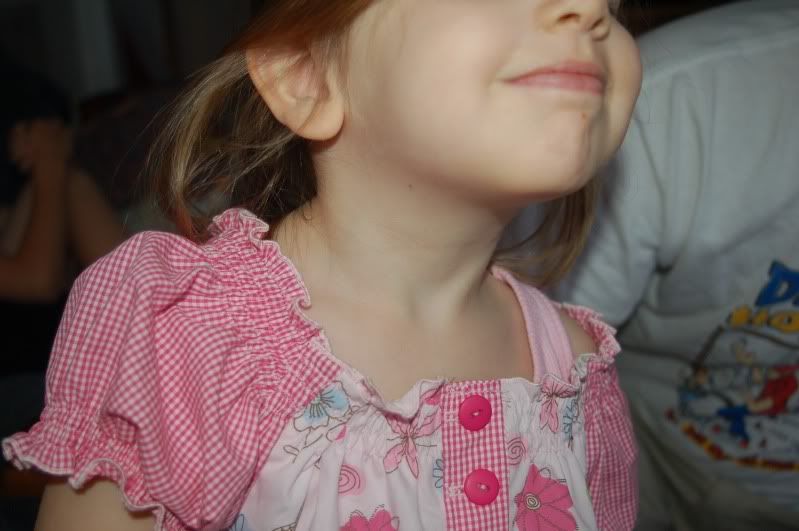 And here is the final outfit on my girl with her Daddy (the guy who is actually very supportive of my obsessive sewing):