Here's a taste of what the stylish preschooler will be wearing. After cutting over a dozen garments this weekend, I started sewing the pear dress last night. I finished that this morning as well as the rest of the pieces seen in this photo: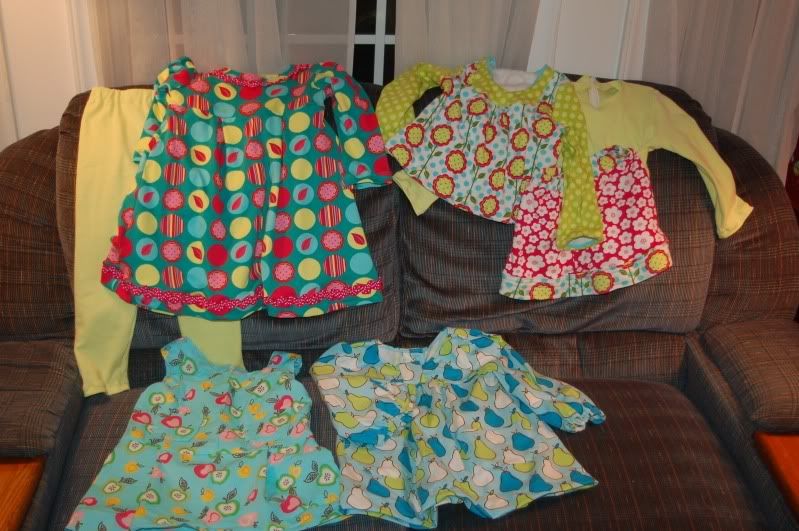 Clockwise from the pear dress (one of the new McCall's releases), the aqua apple print Kaufman corduroy is a Butterick jumper, and all of the rest (leggings, dress, two tops, and a reversible skirt) are from various Ottobre issues and made out of Patty Young's new line of knits for Michael Miller.
Here are a couple of pictures of the reversible skirt outfit: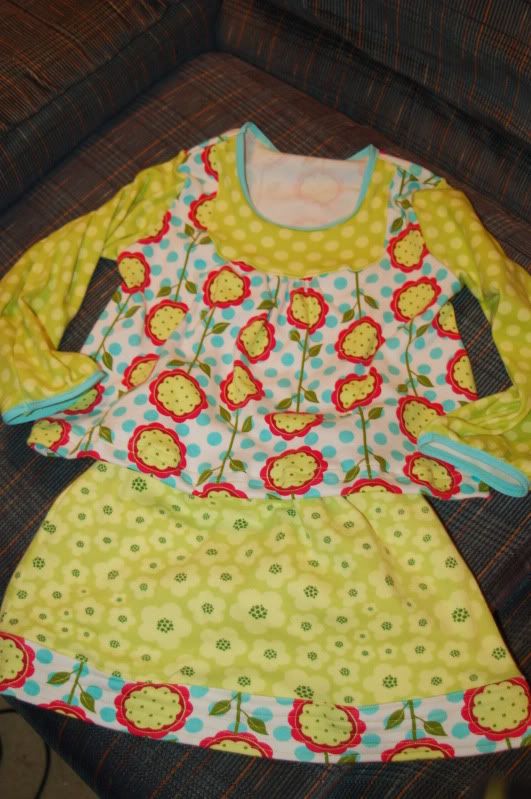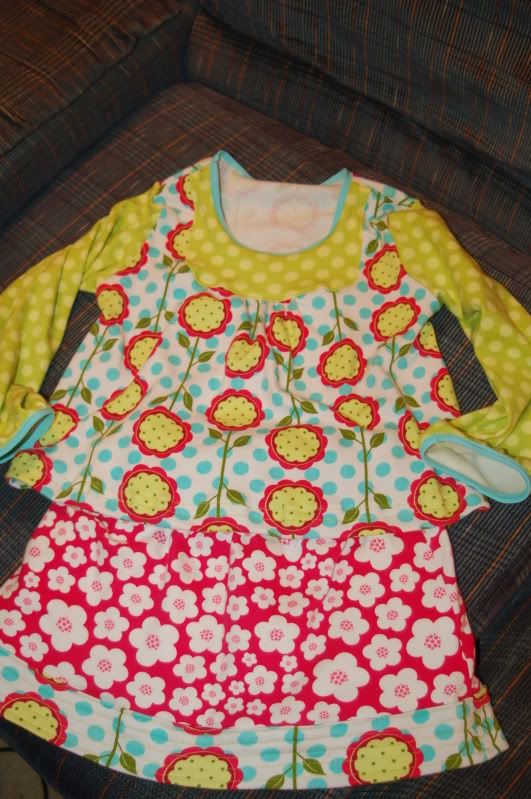 I'm going to finish sewing my batch of cut items (and possibly a few more that will match the thread I have in the machines) before I have Gracie model these looks and I review all the patterns. At the rate this is going, that may not be long! I sew fast, but even I was surprised at how much I got done today (plus four loads of laundry, a homemade pizza, and taking care of my four kids).