I'm not a big girl, but I have BIG girls, so tops are a special pain to fit. I've been a fan of knit tops in RTW and sewing my own, so I was excited to try some knit top patterns in the hopes of making some cute tops to take on a trip.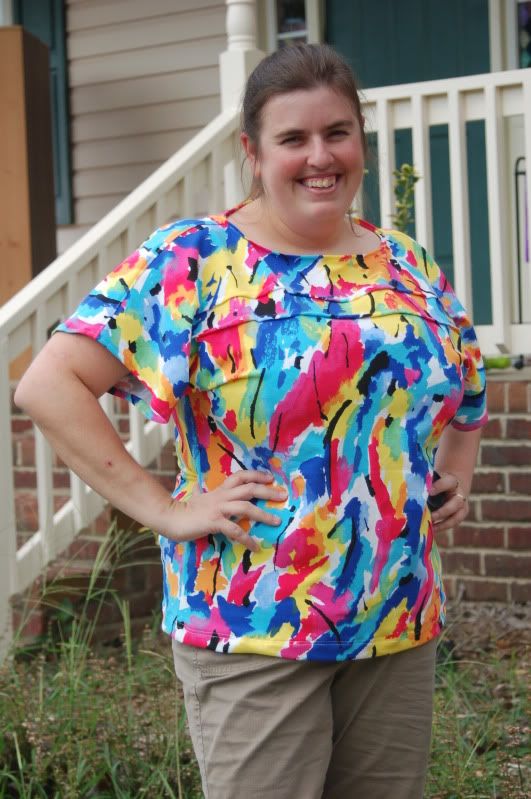 I started with Butterick 5327: I have already made a hybrid of view A & B, but I wanted to try view C. I did not consider D because big puffy sleeves would just make the twins look like quadruplets.
This one needed (gasp!) no full bust alteration (FBA). It was easy and quick to sew, a definite winner.
My next undertaking was Butterick 5497, one of their newer offerings. It has some interesting back detail and I liked that view B did not present any cleavage-related issues. I teach middle school; I can't go around with my boobs hanging out like appetizers on a tray.
I did a simple FBA for this by adding about an inch and a half of length to the front piece. That was all it needed. There is some nice hidden elastic giving this shape at the shoulders and the empire waist. It's also got a cool back slit.
My final project was another Butterick - 5495. I hesitated to cut into my fashion fabric because I was having trouble visualizing the construction and I was worried about fit (not being able to see where to check a bust measurement or add space for an FBA). I cut a test garment out of some el cheapo Wally-world poly knit.
Ugh...there was a lot of seam-ripping action on this one. I couldn't tell which was the right side of the junky fabric. I kept sewing things the wrong way. At one point I cut out an entire serged seam because I was so annoyed (and I knew it was destined to be a non-wearable muslin).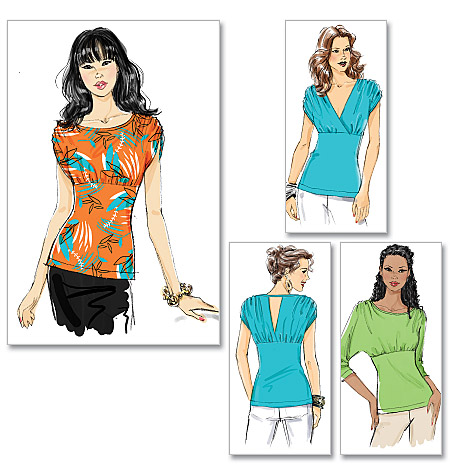 By the time I put it on, I feared it would be awful and hit the trash and that would be the end of it...but it's not. I finally can see exactly how it's supposed to be constructed (correctly, the first time...) and I feel ready to try the short sleeve version with my pretty fabric.
Like the old song says "Two out of three ain't bad..."