Oh, the things I sew for my kids! I was in Joann's when the kids spotted this fabric: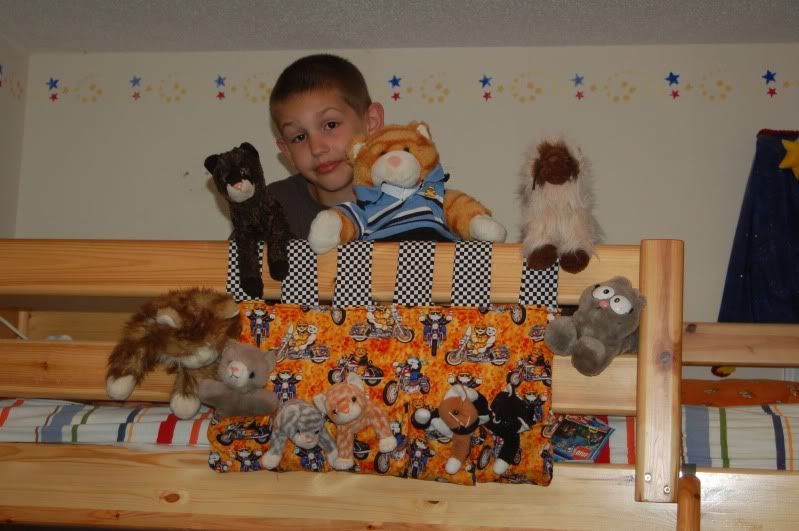 That's right...motorcycle kitties. Totally bad-ass cats on bikes, tough enough for my boys to want it made into something to put their Beanie Baby kitties.
You might notice that this is attached to the top rail of a bunk bed. Having had a previous (purchased) organizer on this rail before, I had seen a tendency of my kids to pull on things a lot. I don't want to keep sewing buttons on over and over again, so I put the buttons on the back. Please don't destroy it too quickly...