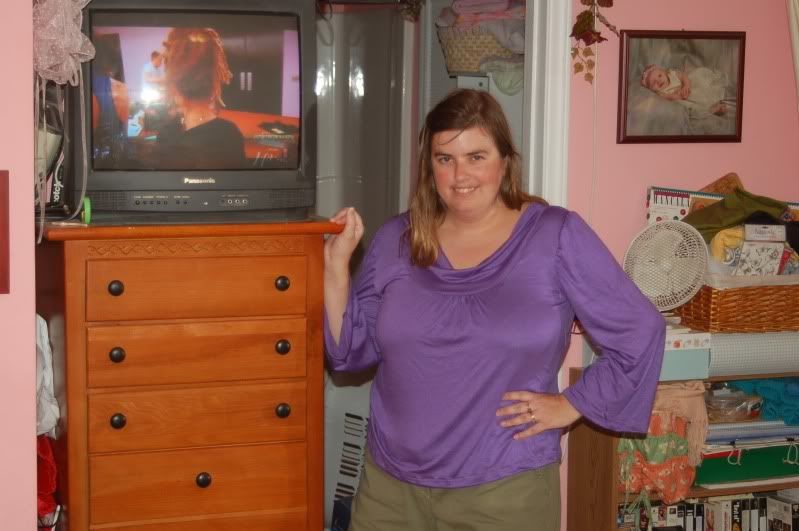 Simplicity 3790 - If you have a drapey knit, make up view D - went together like a dream in about an hour - esp. since I didn't have to even re-thread my machines!
Simplicity 2364 - Sexy tops, but surprisingly not revealing (and yes, I have a convertible bra to wear this with) - another quick and easy one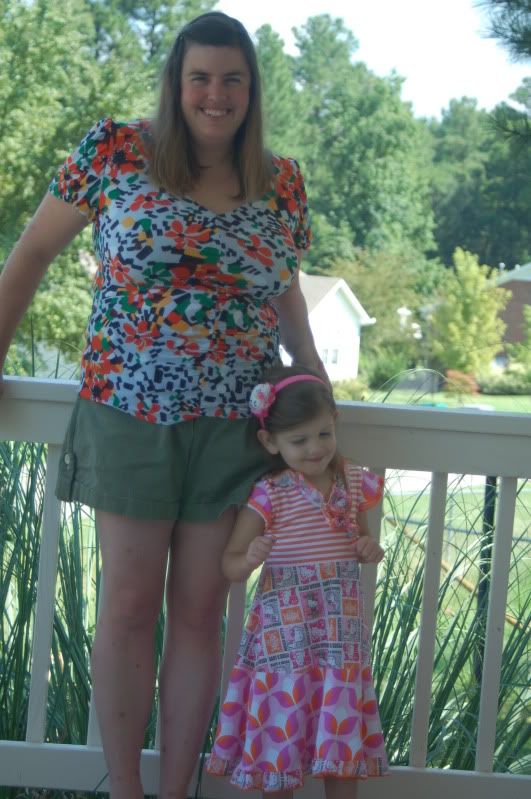 Burda Style magazine - June '10 - design # 139 - Great top for those with curves (and Gracie's dress is from 2008 summer Bizzkids mag, my shorts are New Look)
I love sewing knit tops. They are quite forgiving in the adjustments and tend to be wash and wear and still look great. Being a working mom, I love things that transition well between professional and casual wear.