In case you were wondering about the name of the blog url, there's a story behind this. I can't sleep, so I thought I'd share.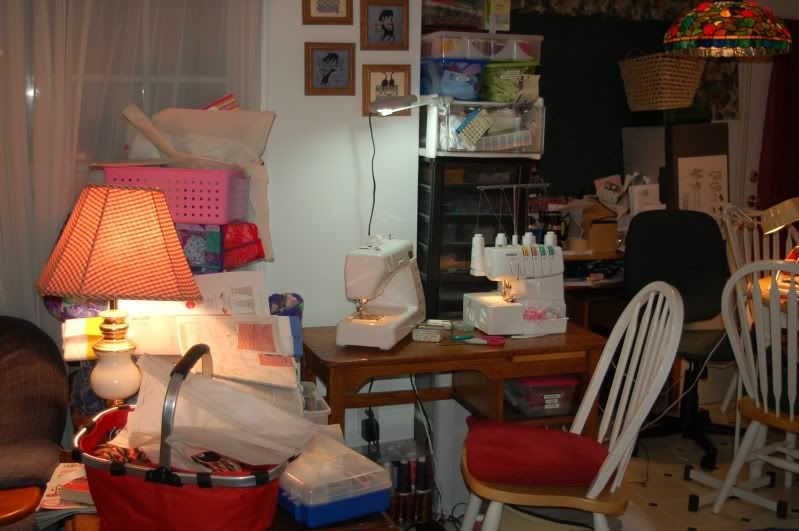 When I was pregnant with my fourth child, I found out was having a girl after three boys. I went nuts - couldn't wait to girly-up the nursery and buy little frilly dresses, but I hit the wall at Babies R Us when I saw how ridiculously priced some of the crib sets were. I got the notion that I would make my daughter's bedding. After all, I could buy a decent machine for as much as a crib set. It wasn't long before I had my lovely Kenmore. (seen on the left)
I made her a crib set, a bunch of flannel receiving blankets, organizer baskets, and her baptism dress. Then I put the machine away for a few months until she was about 3 months old. I took it out again and made a few outfits. By the time she was one, I was making about half her clothes. By the time I had the Kenmore two years, Brother arrived (my serger) and by then I had really taken off with sewing.
When Gracie started talking and really paying attention to what she was wearing (she is MY girl after all), she would tell someone if they asked about her clothes, "Mama made mine." It was really cute. She's three now, and she knows how to say it with better grammar, but she also knows Mommy smiles if she says it the baby way, so she does.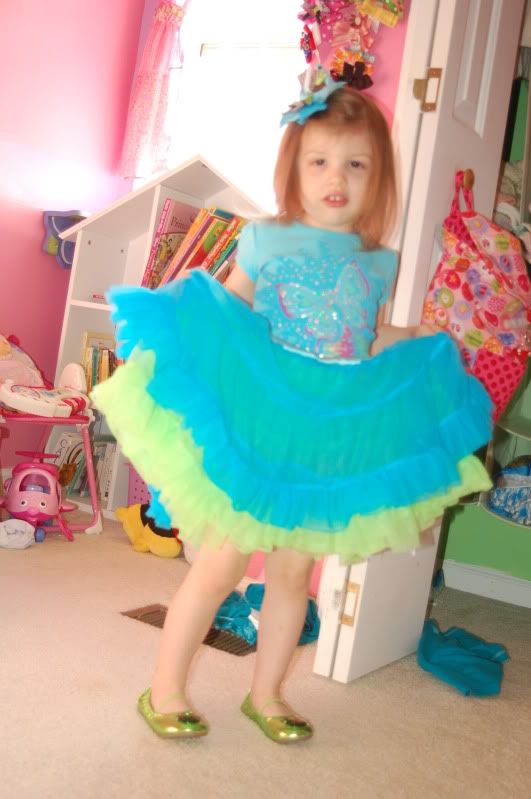 So, now I make about 90% of her wardrobe and I love how excited she gets whenever we go to the fabric store or I complete a garment. She's a joy to sew for and because of her I have really discovered a passion. I love sewing! I love sewing for her. I love sewing for me, my husband, and my sons. I love sewing for our home. Sure, things have a little wabi-sabi (the Japanese art of imperfection - if you saw the King of the Hill episode where Bobby grows roses, you know what I'm talking about), but I still can produce better quality than many store-bought items for the same or less money. Most of all, it's satisfying.
Mama made all of these!